Pond Life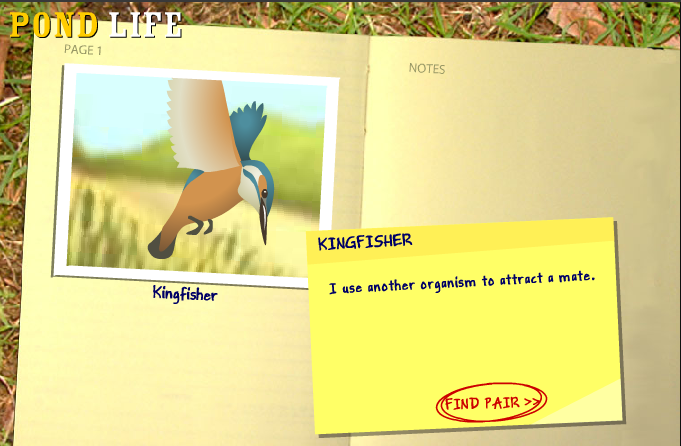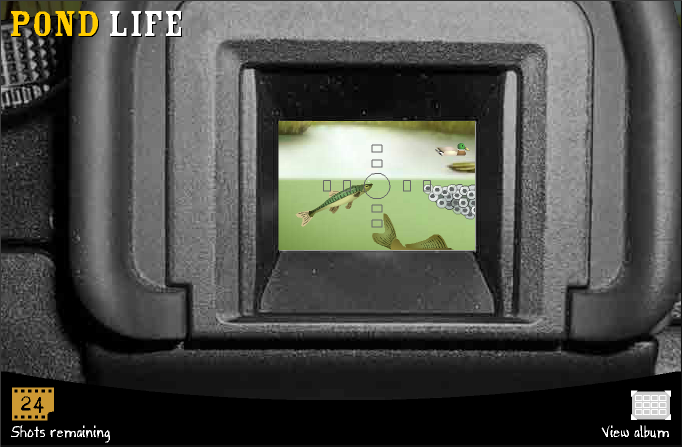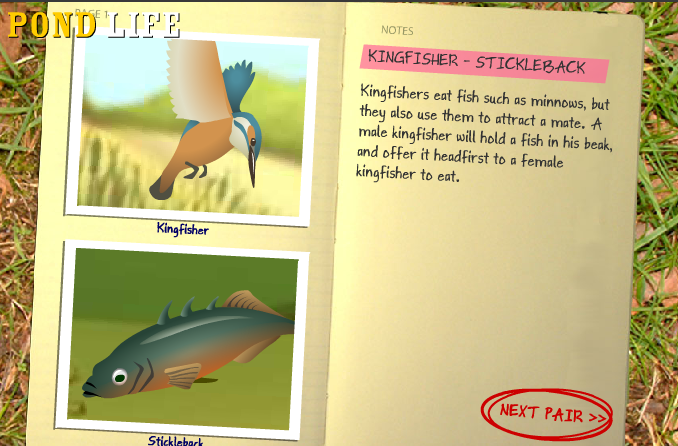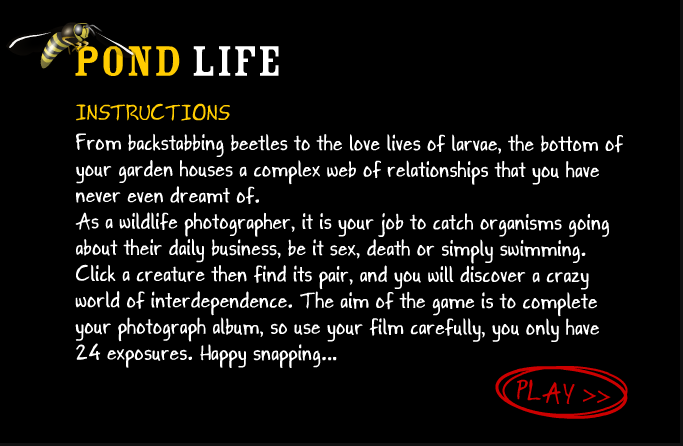 In this game you must photograph an organism in the pond scene and then photograph the animal you believe it shares a biological relationship with. Build up your photo album and learn how lots of animals are interdependent in an ecosystem.

Requires Adobe Flash Player.
If you've found this resource useful, you can share it here, and browse any additional teaching materials for this resource.
YOU MIGHT ALSO LIKE