Science Fun at Home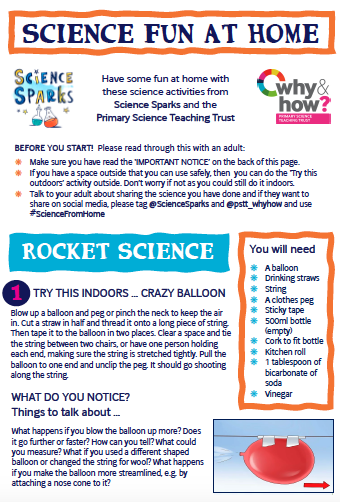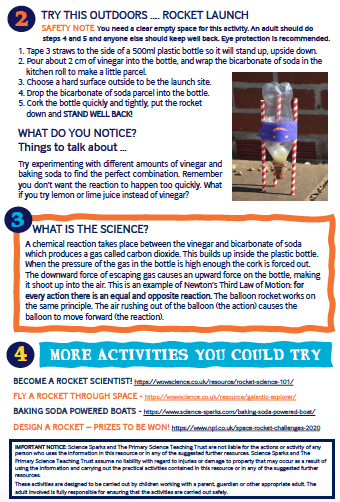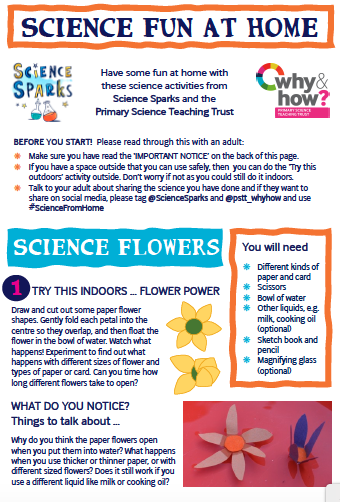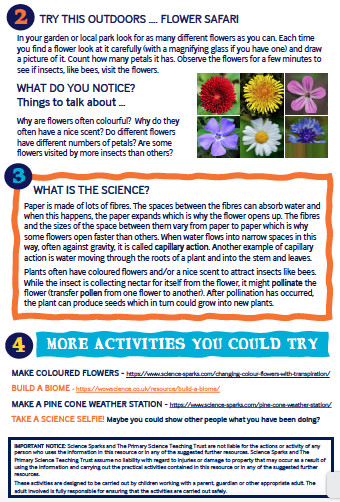 A collection of fun science activities that can be undertaken with resources that are easy to source at home. Activities cover a wide range of topics and all have clear instructions and are easy to manage.
If you've found this resource useful, you can share it here, and browse any additional teaching materials for this resource.
All activities are suitable for use in primary schools. Links are provided for follow-up activities.