Light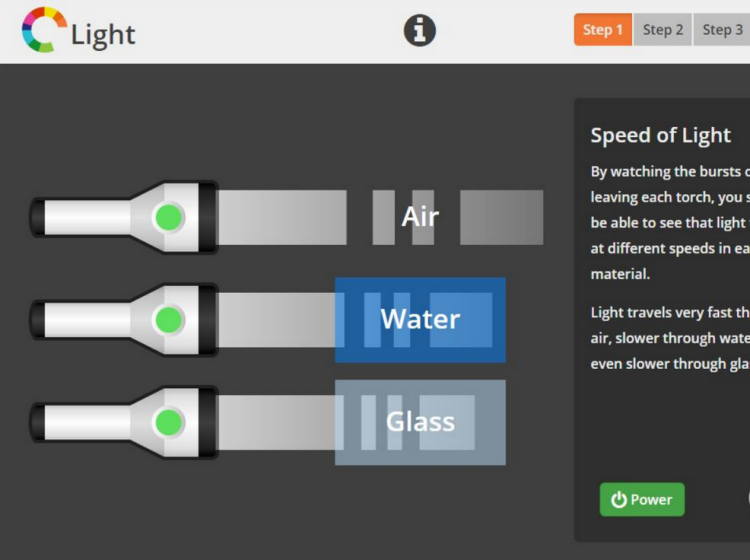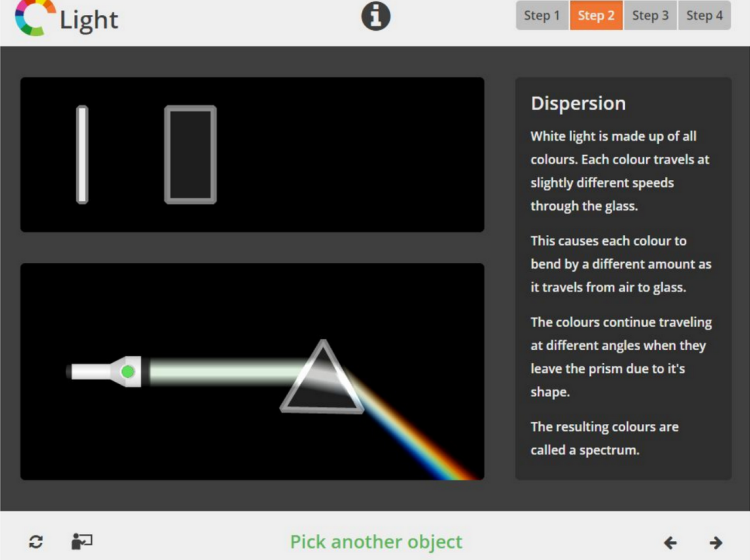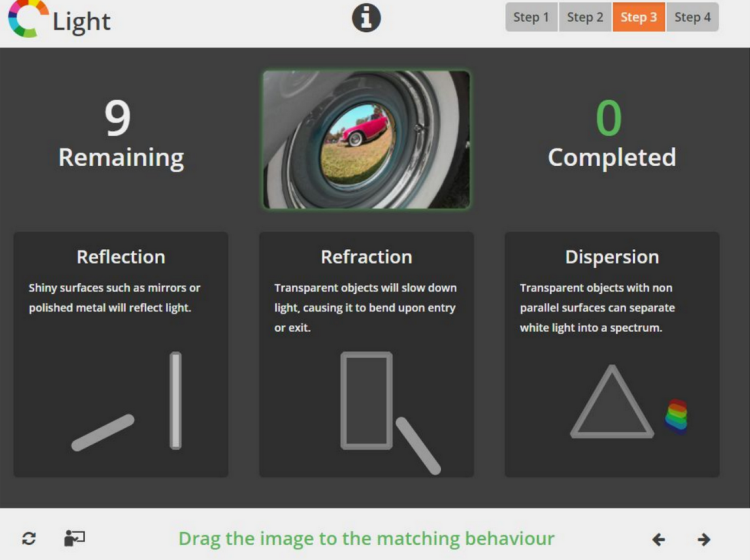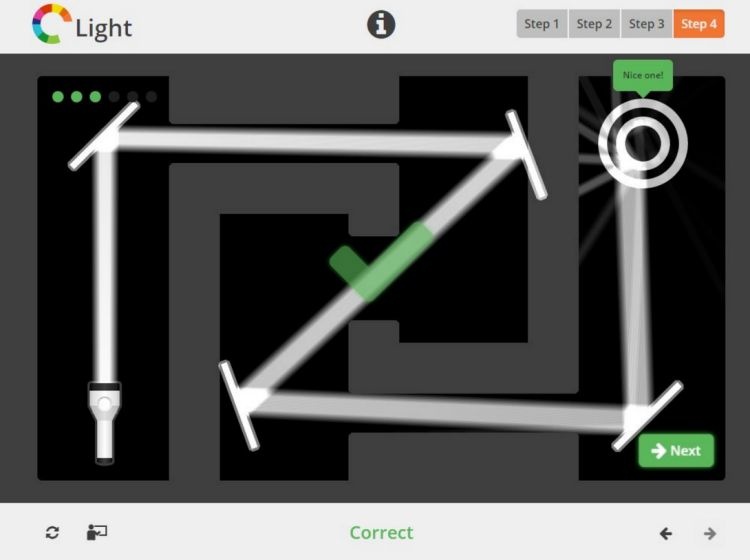 In this interactive resource you can learn about reflection, refraction and dispersion. Then once you've got the basics use mirrors and glass blocks to direct light to a target and unlock new puzzles. Finally build your own light puzzle.
If you've found this resource useful, you can share it here, and browse any additional teaching materials for this resource.
You can download the accompanying teaching notes for this resource  here.