Make a telescope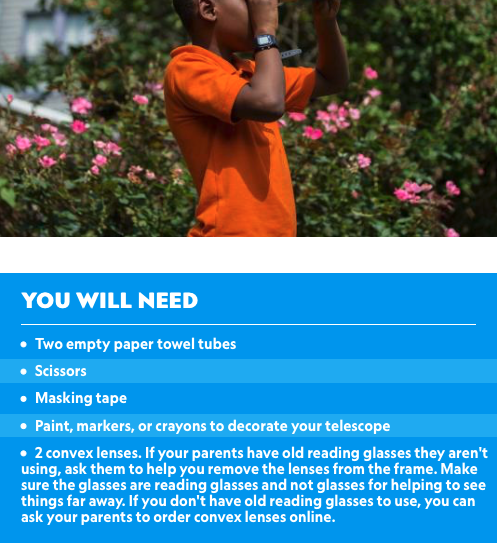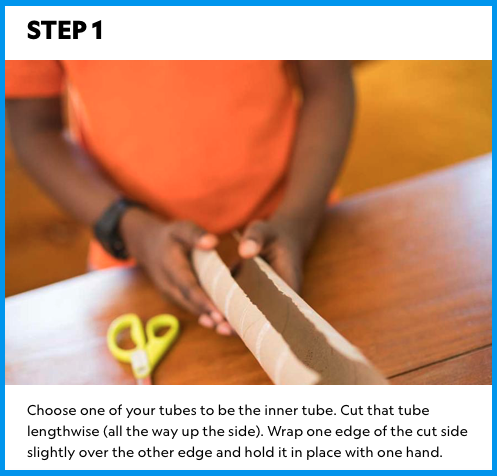 Get crafty and build your own telescope to look for birds, treetops, and even stars in the night sky, simply using cardboard tubes and lenses from old reading glasses.
If you've found this resource useful, you can share it here, and browse any additional teaching materials for this resource.
Cheap reading glasses from discount stores can be obtained for just a few £.
Children can use their telescopes to look at any distant objects. Contrast sightings and observations with those obtained using a hand lens.