Return Run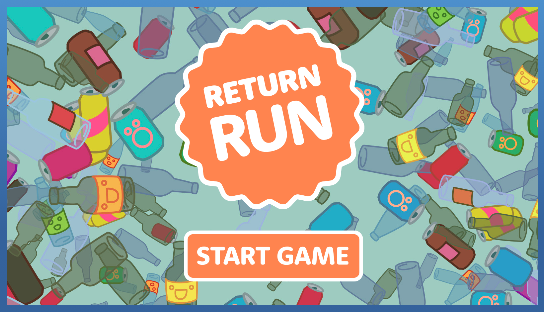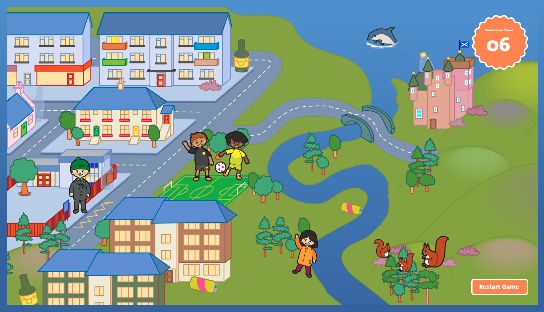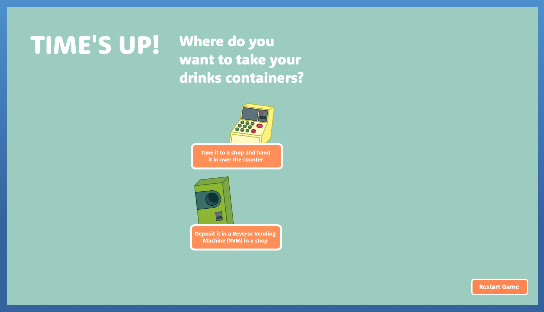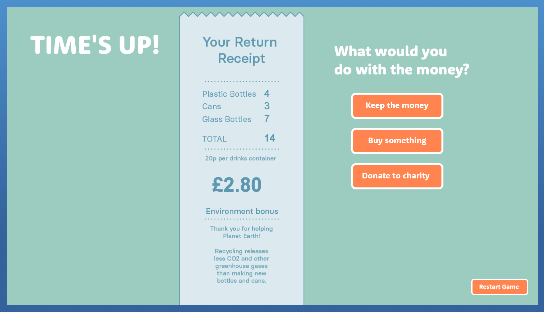 Be a countryside protector. Help clear up the bottles and cans littered around this street, town, park and surrounding countryside. See how a real deposit return system works and what a difference it can make.
If you've found this resource useful, you can share it here, and browse any additional teaching materials for this resource.
Also available: Educator Resources – Countryside Protectors
Educator notes, worksheets, video and maps for early years to senior phase – Deposit Return, Green Belts and National Parks.