Science@Home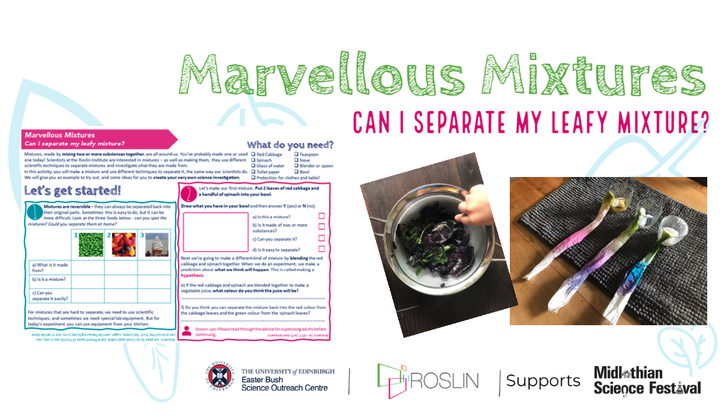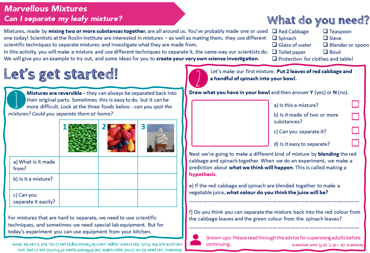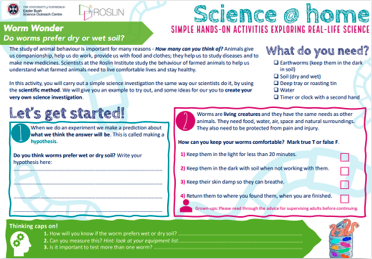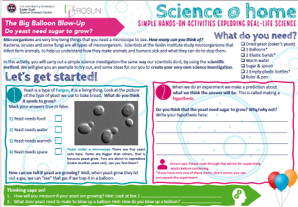 Can you separate a leafy mixture, discover worms' favourite conditions or blow up a balloon with yeast? Find out more with these fun, hands on activities, exploring real life science.
If you've found this resource useful, you can share it here, and browse any additional teaching materials for this resource.
Each investigation includes:
Workbook with instruction guide, that can be downloaded and printed or used on a mobile device. With guiding questions to support your young explorer through their investigation.
A critical reading text about the work of our scientists, to help develop your child's scientific thinking.
A guide for grown-ups, that gives some tips and hints about the investigation and the scientific method.
A certificate to reward your child's scientific achievement.