Solids liquids and gases: changing state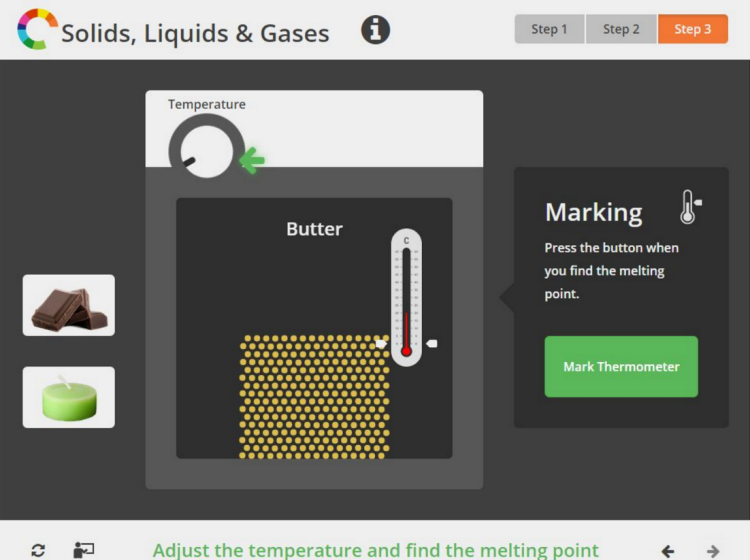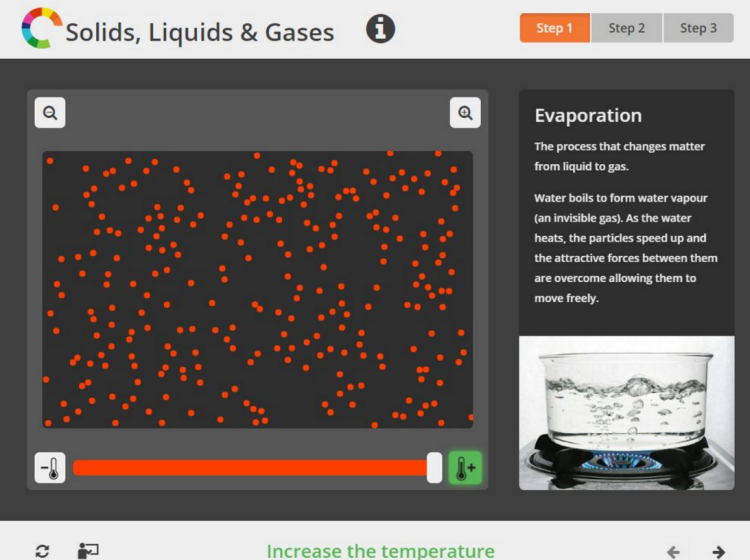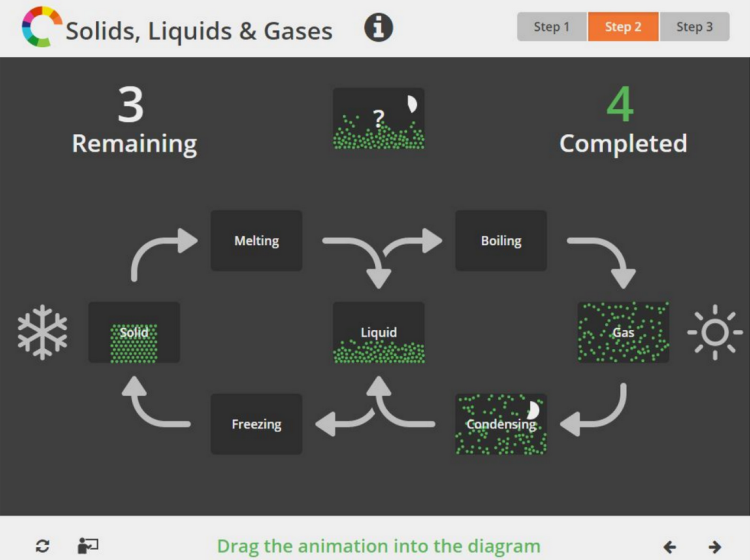 How does a liquid become a gas? What is condensation? Watch animations of the different changes in state then see if you can identify them yourself. Finally, put this into practice by measuring the melting points of some common materials.
If you've found this resource useful, you can share it here, and browse any additional teaching materials for this resource.