Teeth and Eating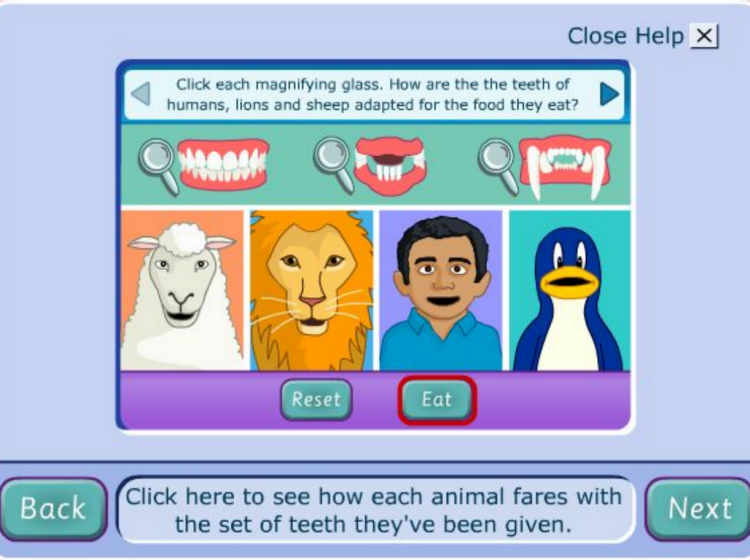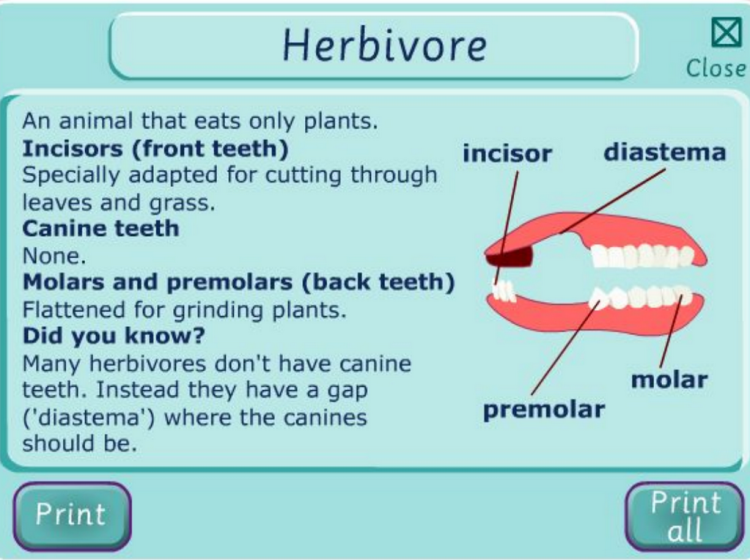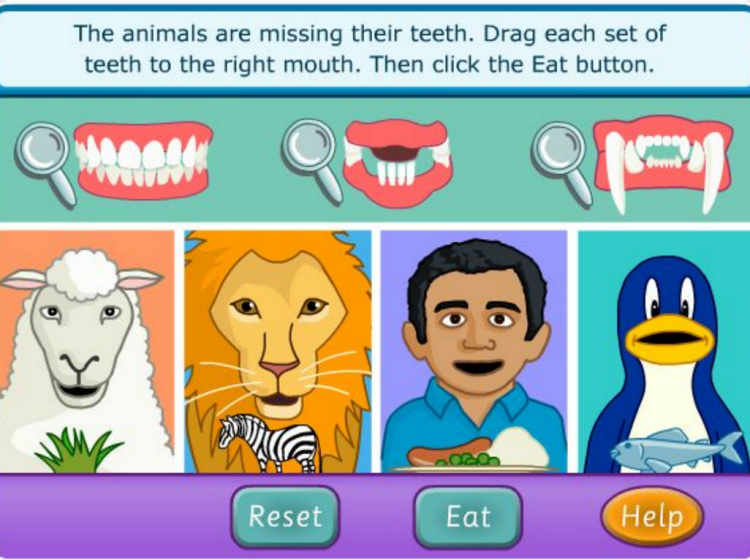 Whose teeth are whose? A lion, a sheep, a penguin and a man have lost their teeth can you give them the right teeth so they can eat their food?

Requires Adobe Flash Player.
If you've found this resource useful, you can share it here, and browse any additional teaching materials for this resource.
YOU MIGHT ALSO LIKE