Teachers
The resources listed within each of the subcategories below are aimed specifically at teachers. They provide a mixture of lesson plans, activities, games and more to promote discussion in the classroom. In addition, please see the 'Are you a teacher or parent?' section below some of the resources for supplementary notes on key terminology and related activities.
Biology
Coding
Chemistry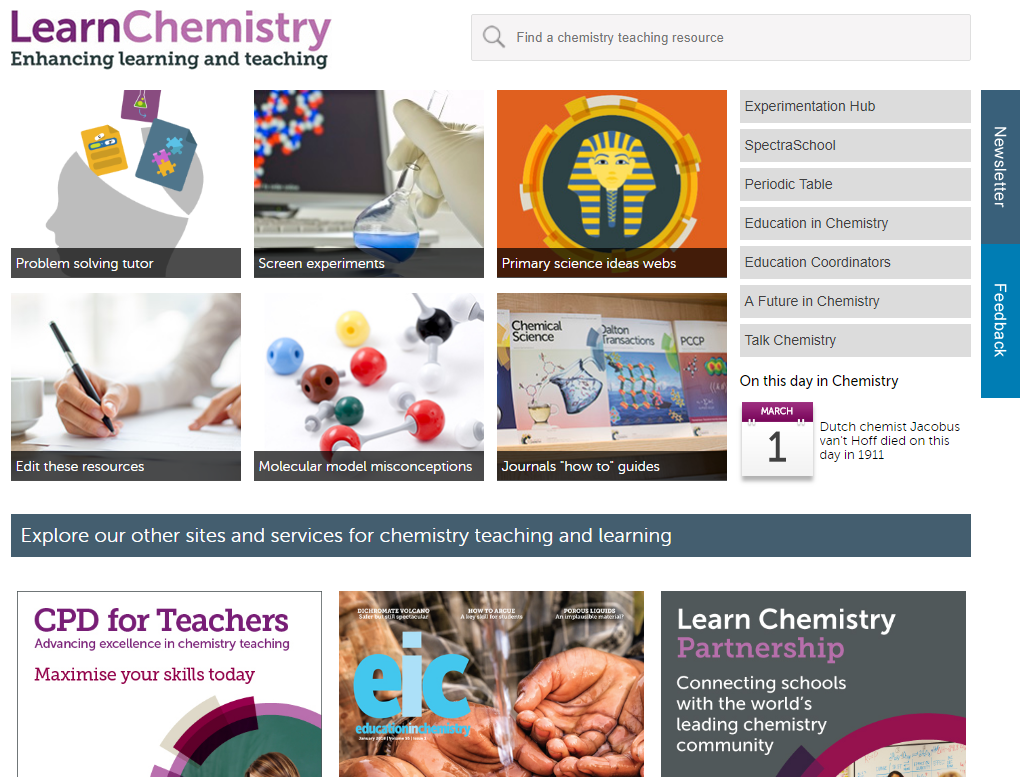 RSC Learn Chemistry
Online experiments and activities plus ideas for linking science into other topics taught in the classroom.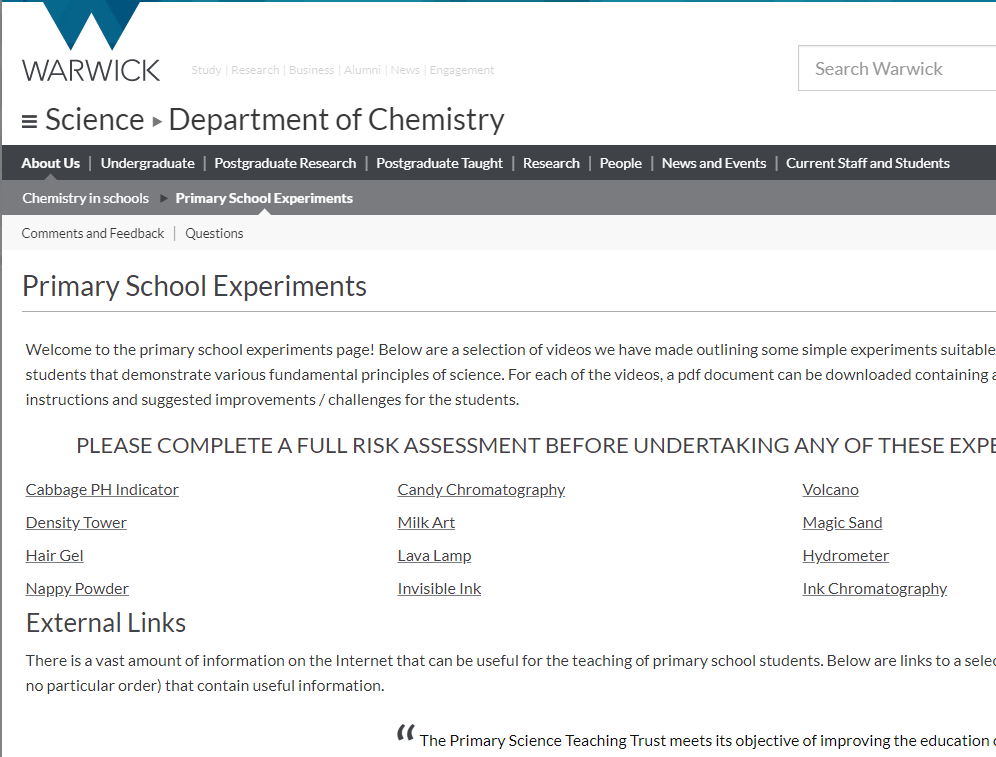 Warwick Chemistry
12 fun but simple experiments to share with your class, each comes with a video demonstration and printable instructions.
Physics and Engineering
General Science
Can I submit a resource
Of course!
If you would like us to consider a resource for the site, please contact us by emailing primaryscience@learnsci.co.uk.