Generation Wild: Inspiring the next generation of nature lovers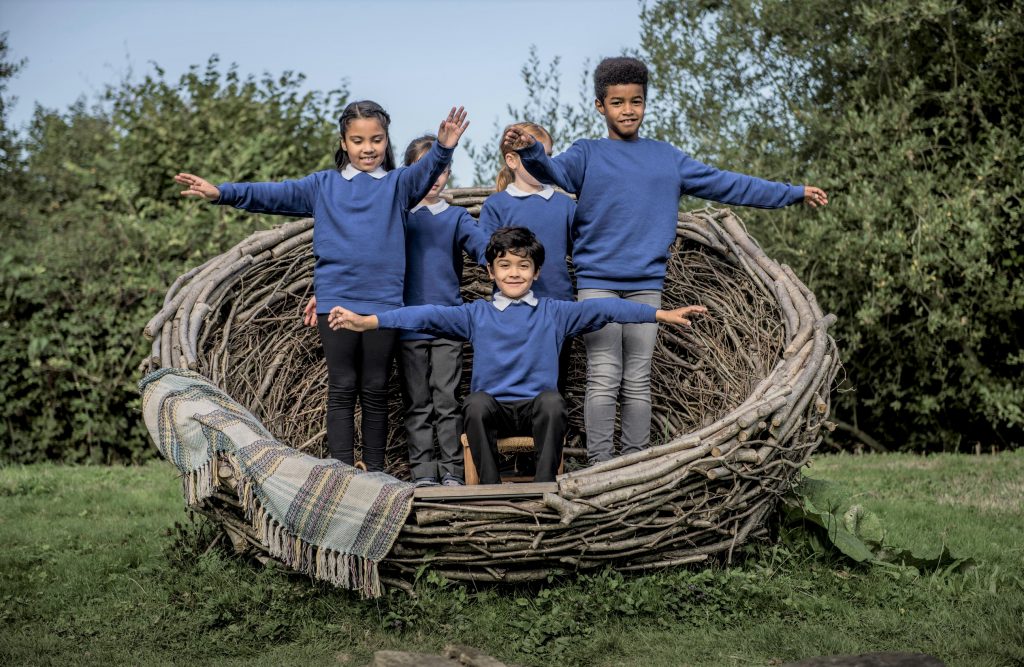 In today's blog, Mark Stead, National Learning Manager at the Wildfowl and Wetlands Trust discusses the importance of providing children with a deep emotional connection with nature and the benefits this brings to them personally, in addition to longer-term environmental benefits.
We have recently launched our Generation Wild project. This marks a significant departure from our previous work. In the past, we have tended to focus on knowledge acquisition and meeting schools' curriculum requirements. However, I passionately believe that our role as a conservation organisation is to inspire a love of the natural world and a desire to protect it.
We need to change hearts and minds and the evidence seems to be suggesting that simply teaching children about nature isn't enough. Clearly this remains important and I'm not saying that we shouldn't help children to develop their knowledge and understanding of the natural world. But if children are to come to truly love nature, they need to experience and connect with it directly; see it, hear it, feel it, smell it and ultimately feel part of it.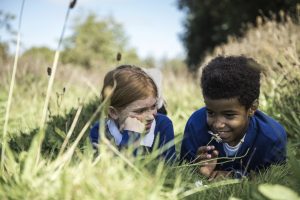 So what are we doing differently with Generation Wild? There are still knowledge acquisition elements to the project and we have produced curriculum resource packs so that teachers are able to link the project to work in school. However, all of the nature activities children complete are based on one or more of the pathways to nature connection identified by the Nature Connectedness Research Group at the University of Derby; senses, emotion, beauty, meaning and compassion[1]. We believe this will provide children with a deep, emotional connection to nature.
We also wanted to experiment with the use of the arts alongside science in promoting environmental messages. Therefore, the project revolves around the story of Ava the bird girl, a mysterious character who becomes part-osprey, part-girl as a result of landing on a giant mysterious nest. This magic is enhanced through the use of technology in the form of Ava's magical 'translatorphones' that allow the children to listen in to the wetland animals. We knew that we wanted to utilise technology to enhance the experience but we didn't want this to be in the form of a screen, which can put a barrier between children and the wildlife they are observing. These 'translatorphones' add to the magic without creating this barrier.
As we started to develop the project, we also recognised that we needed to think carefully about the target audience. The evidence was showing that children from middle and upper class families were much more likely to connect with nature than those from economically deprived communities. We wanted to reach out to a different audience rather than 'preaching to the converted'. Therefore, Generation Wild is specifically targeted at schools in disadvantaged areas, using free school meal eligibility as the qualifying criteria.
This has meant we have had to think carefully about the barriers to these communities engaging with nature. We have worked with children, teachers and parents as we have developed the project to try to identify the main barriers and how they can be overcome. It seems that many of these families don't feel they belong in natural spaces. They feel that nature isn't for them. This is where I feel we come in. As our centres are part visitor attraction and part nature reserve, we have a fantastic opportunity to take people beyond our play parks and visitor centres and into the wilder landscapes of our reserves. We already have a large family audience so those with younger children don't feel out of place. All of the main visitor areas are accessible with buggies and we have child-friendly hides with guides who can engage with people and talk to them about what they're seeing.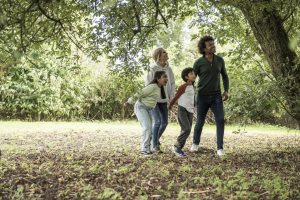 The other thing we found is that there is a perception that to connect your children with nature you need a lot of expensive equipment as well as a high level of knowledge and expertise. As a result, the activities we have developed as part of Generation Wild are incredibly simple, require no equipment and can be carried out in almost any green space. Something as simple as rolling down a slope can help children connect with nature just as effectively as seeing a rare bird through an expensive telescope!
It was also clear that in order to have a long-term impact we needed to facilitate ongoing nature connection back in the local community and that teachers and parents are crucial in making this happen. Therefore, Generation Wild is very much a partnership between schools, children, families and WWT with schools acting as a gateway into the local community. Teachers and families are given access to a specially design website that gives very simple instructions for over fifty different nature activities that can be completed either in school with the teacher or at home as a family. Children can evidence these to work towards different rewards and prizes.
We believe our innovative approach will inspire children to want to continue their nature-connection journey and will effectively promote action in support of the environment. The project will be evaluated by PhD students from the University of Cardiff, working across the schools of Psychology and Geography and Planning. This will enable us to monitor the impact of the project both in terms of impacts on values and behaviour and on children's mental health and wellbeing. We'll keep you updated as the project progresses.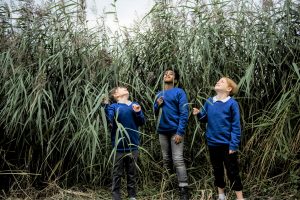 To find out more about the project, please visit:
We would like to thank Stand and Stare who worked with us to develop the project concept, along with Fieldwork who developed the website.
[1] See https://www.derby.ac.uk/research/centres-groups/nature-connectedness-research-group.
---
Back to blog