The Nature Collection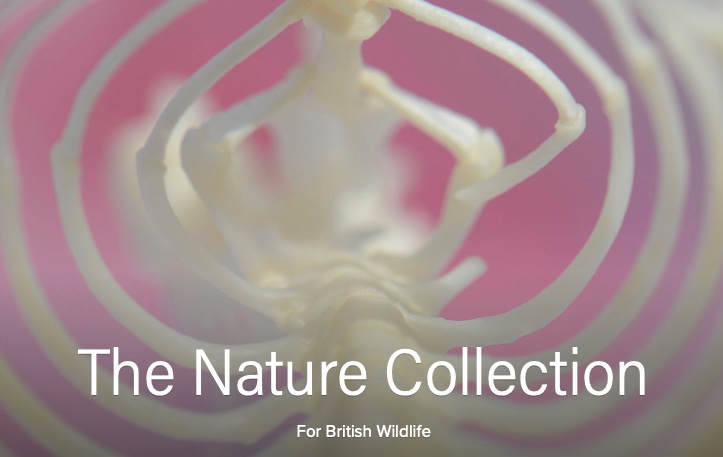 Susanna Ramsey has created a huge collection of physical specimens and photographs of British wildlife. She has been working with Fellows from the Primary Science Teaching Trust to create some wonderful new resources to support science in the Early Years. In this blog, Susanna shares the story of how the collection began, her passion for wildlife and photography, and how teachers can access her collection.
"Ooh, Wow!"
"This is SO cool!"
"I saw it move!"
"Whose wing is this?"
"Can I feel the fox skin?"
"It is SO soft!"
"Well, I've got two skulls like that at home."
"This is my best day ever!"
"I feel like I am dreaming!"
"I love birds."
"Is this all yours?"
"How did you get it here?"
"What is this worth? (Must be millions!)"
"Where does this bone go?"
These are just some of the comments I loved to hear, when a class came in to explore The Nature Collection set up for a workshop.
What is The Nature Collection?
It's something I have created over the last 10 years. It's a 'hands-on' collection of skulls, skeletons, skins, antlers, feathers, wings, taxidermy and insect specimens. All relate to British animals. The display spreads over 12 trestle tables and includes exhibits from birds, mammals, amphibians, reptiles, fish and insects. Delicate objects are in display cases but many objects can be handled.
There are:
all sorts of skulls and skeletons including green woodpecker, tawny owl, robin, house sparrow, badger, fox, rabbit, mole, hedgehog, and mouse – not to mention grass snake and frog;
wings from tawny owl, barn owl, little owl, sparrowhawk, green and great spotted woodpeckers, magpie, pheasant and others;
all kinds of insect specimens such as butterflies, moths, beetles, grasshoppers and dragonflies;
taxidermy (tawny owl, jackdaw, hedgehog, mole, field vole, field mouse and pygmy shrew);
skins from fox, badger, fallow deer, rabbit, mole and grey squirrel;
replica birds' eggs;
shed skin and hatched egg cases from a grass snake;
and much, much more!
Click here to see what's in the Collection and to look at some photos.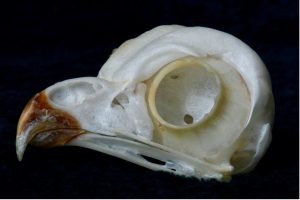 tawny owl skull
How it all started
It started when I was walking my dog in the local park and realised how little I knew about the animals and plants I saw every day. I began to take photos and look up their ID, in books or online. Then I found a deer's ribs, leg bones and hooves and a duck's breastbone. The leg bones were heavy and as smooth as marble, while the bird's bone felt lighter than paper! I was fascinated by the way each animal's bones have adapted to their purpose. My favourite book became the Hamlyn Guide to Animals' Tracks, Trails and Signs and, after six weeks of searching, I found my first owl pellets. I was thrilled to pick out and identify the tiny bones of voles and mice inside. Friends and wildlife experts began to give me dead animals and antlers which they had found. I picked up feathers and searched online for animal skins, taxidermy and wings. I went to my first Insect Fair, where collectors buy and sell all kinds of butterfly, moth and beetle specimens – as well as tarantulas and giant millipedes, still alive! I had always wanted to be an archaeologist and work in a museum. Now, burying dead animals in my garden, digging them up, cleaning them and creating a display case, fulfilled that ambition perfectly. Within a year or two, I had created my own natural history museum!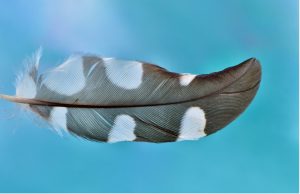 woodpecker feather
Workshops, resources and the web
I really had to show everyone what I had collected. So, I developed a range of primary school workshops with slideshows and activities to link up the Collection and local wildlife to topics in the national curriculum, like Adaptations, Bones, Food Webs and Habitats. Over 10 years, I ran workshops for about 26,000 children!  I also showed the display to the general public at local wildlife fairs. Visit my website.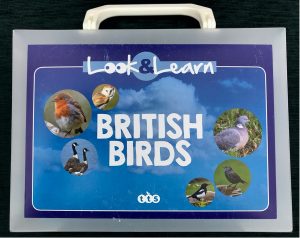 From talking to teachers, I noticed a lack of classroom resources on local wildlife. So, I approached TTS – the school resources catalogue – and, together, we created a whole range of them: "look & learn" packs, activity packs on food webs and classification, ID wheels, playground signboards and animal discovery bags to bring on wildlife walks. To find out more about these materials, click here.
During lockdown, as a way to continue sharing my passion and photos with a wider audience online, I created some Adobe Spark links.

More recently, I have been working with PSTT's website resources developer Alison Trew to develop resources as part of their new resources to support science in the Early Years:
Investigating insects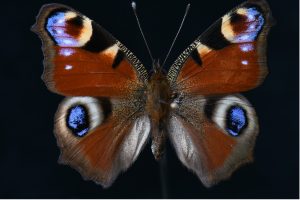 peacock butterfly
One of my favourite possessions is a stereo microscope which magnifies objects up to 90x. I can attach my camera to capture magnified photos of insects, feathers and flowers. It opens up a whole new world!  The tiny scales on butterfly wings are absolutely breathtaking.  Investigating moss is like walking through Fairyland – especially when you meet a tiny creature staring back at you!
I often visit the wonderful Angela Marmont Centre for UK Biodiversity at the Natural History Museum, where I use their stacking equipment to photograph insects in their collection. The photos are so detailed! Click the links to see these images: Butterflies and moths;  Other Insects at the NHM
Its own reward
When you learn more about something, you begin to care more and want to protect it. I hope that my Nature Collection and the resources I have created with TTS and the PSTT will inspire children and adults to look more closely at the local animals that share our world.
When that happens, it's a wonderful feeling: here are my two favourite comments, after a workshop:
It was amazing how many different facts my class remembered, afterwards. We have lots of children for whom English is a second language. This worked really well for them, as it is all so visual. (Teacher)
My daughter came in from school absolutely buzzing and told me to sit down so she could tell me all about it. She told me how soft a wing feels, how heavy an antler is and how many different butterflies she had seen. Now I have seen the display, I can understand why! (Parent governor)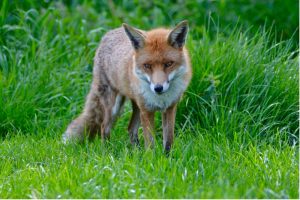 ---
Back to blog