Material properties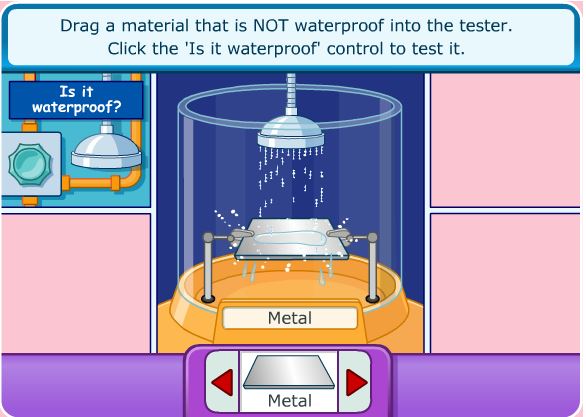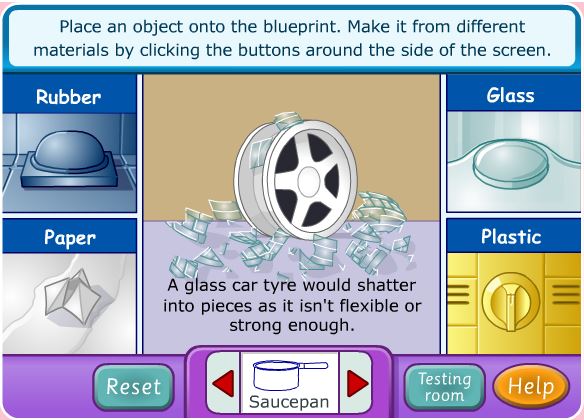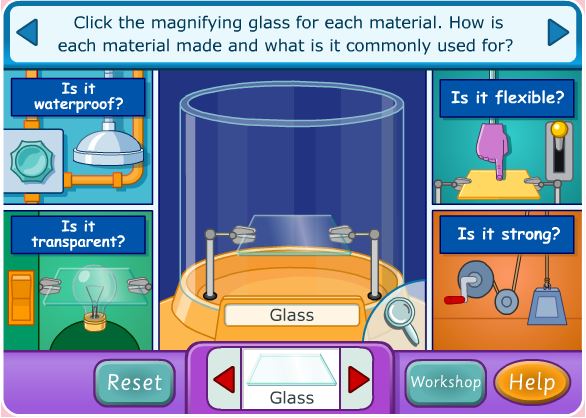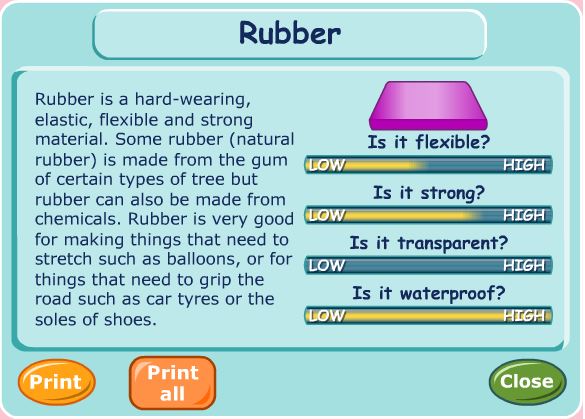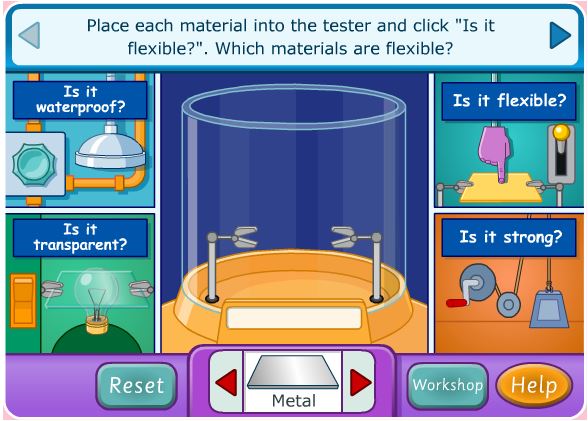 Put all kinds of materials into this special testing machine and discover its properties! It is waterproof? Flexible? Strong? Transparent?

When you've finished, click the "Workshop" to try making some everyday objects out of different materials!

Requires Adobe Flash Player.

If you've found this resource useful, you can share it here, and browse any additional teaching materials for this resource.